Simple Steps to Optimize & Improve SEO OpenCart 3 Store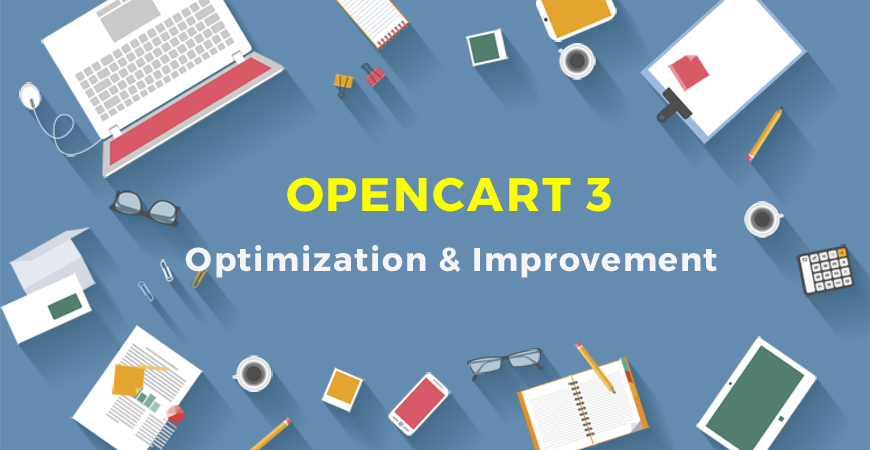 OpenCart is a powerful Free online store management system that can adapt from M to L size stores. Optimizing your OpenCart 3 store is essential to make your site rank higher on search engines. Therefore, your store will reach more potential customers and better conversion.
1 - Optimize Every Page in Your OpenCart Store
Each page of your OpenCart site can be indexed and identified in search engines. By providing Meta Title, Meta Description and Meta keywords for every page, the search engine can easily gather your store data.
Remember the rules: 70 characters for Title tags; 150-160 characters for Meta Descriptions and it's better to use product keywords to them.
2 - Optimize URL's Structure
You need to make your OpenCart 3 site URL be shorter, meaningful and including product keywords.
Optimize OpenCart Store URL:
Go to System > Settings > Edit > tab Server > Set the SEO URL's radio to "Yes" and save your settings.
Go to your hosting control panel and rename the file .htaccess.txt to .htaccess
Finally, you need to enter SEO keywords for every page, information, product and category you want to have URL rewrite.
3 - Create a Robots.txt File
Robots.txt is a text file webmasters create to instruct web robots (typically search engine robots) how to crawl pages on their website. Creating a Robots.txt file for your OpenCart 3 online store will tell the search engines which pages of your OpenCart store should be indexed, which ones shouldn't.
4 - Create XML Sitemap
A XML Sitemap can help the crawlers easier to see the complete structure of your site and efficiently retrieve it. That's why you should to create a new XML Sitemap (beside the default HTML sitemap) to get higher rank on search engines.
5 - Reduce Server Response Time
The faster your site loads, the better ranking you get. You may consider optimizing database tables and implementing a caching solution to reduce this issue.
6 - Use a Clean OpenCart Theme
Choosing a good OpenCart 3 theme provider will save your time, budget on optimizing your store. Now, almost theme providers has optimized their OpenCart 3 themes with minimum design, clean code and powerful extension. You just need to choose the design you want.
7 - Speed Up your OpenCart 3 Store
Search engines love fast speed. So, the important part when optimize OpenCart 3 store is to speed up your OpenCart store by: Minify / gzip the CSS, Javascript and Jquery files; Enable browser caching; Optimize images / image size.
Please follow the article: How to Speed Up OpenCart Store for details.
8 - Add Google Analytics
Google Analytics is the most freemium powerful web analytics service offered by Google that tracks and reports website traffic. You will know what to do next to improve your website's ranking.
Surely, these are not all the possible methods to optimize OpenCart 3 store. However, they are the most effective ways that you must do to improve your site. If you have experienced any other methods, please feel free to discuss with us here.