Google Penguin is Now Part of Google's Core Search Algorithm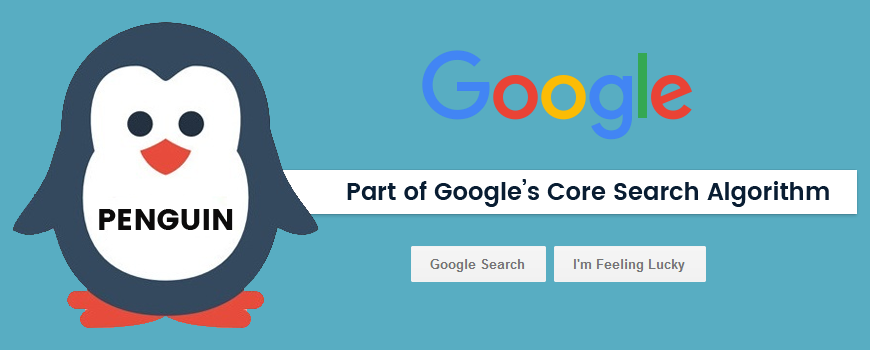 If you've been a store owner, web developer or marketer for a few years, it's more than likely that you've heard about Google's Penguin update already. In this post we'll be giving a quick recap of Google Penguin for those who aren't familiar, and will be sharing some exciting new updates which have been announced this week.
What is Google Penguin?
Launched way back in April, the Penguin update was designed to help reduce the number of sites who were spamming the search results - specifically those who were buying links or getting them through spam link networks. This 'Black Hat' technique is now a known no-go for SEOs, but some sites still get caught out. If your site is getting a lot of links from low quality or spammy sites, don't expect to rank highly in Google search results any time soon.
The Google Penguin update has always been notoriously difficult to recover quickly from due to the infrequency of Penguin updates released by Google - some updates have been years apart. This means that if you were caught out by Penguin, you'd have to wait until the next release before your site would be checked again - even if you removed the low quality links straight away. However, this is all about to change.
Google's new core update
On September 23rd, Google announced over on their Webmaster Central Blog that Penguin has now been included in the core search algorithm. Changes will now be seen much faster, making it possible for penalised sites to recover shortly after the site has been crawled and reindexed - that's certainly better than waiting over a year to recover. Penguin will also now be available in all languages.
How to check for & remove unwanted inbound links
If you have seen a drop over the last few days due to Penguin being introduced to the core algorithm, don't worry. You can view the inbound links to your website using a range of different tools. Some that we'd recommend include:
Moz's Open Site Explorer
Google Search Console
Ahrefs
Any links that look spammy or forced should be removed in order to recover from the Google Penguin update hit. You can do this by contacting the owner of the site where the link is coming from and asking for them to remove the link. If you get no response, you can use Googles disavow tool - with this, you create a text file containing any links that you want Google to ignore. To learn more about how to use the disavow too, check out Google's support site.
Remember, links aren't the only factor used by Google - there are over 200 signals used when determining search result rankings, so it's important for you to improve your website as a whole rather than just focusing on one factor.