HOT UPDATE: Best Multipurpose OpenCart Themes Ready for One Page Checkout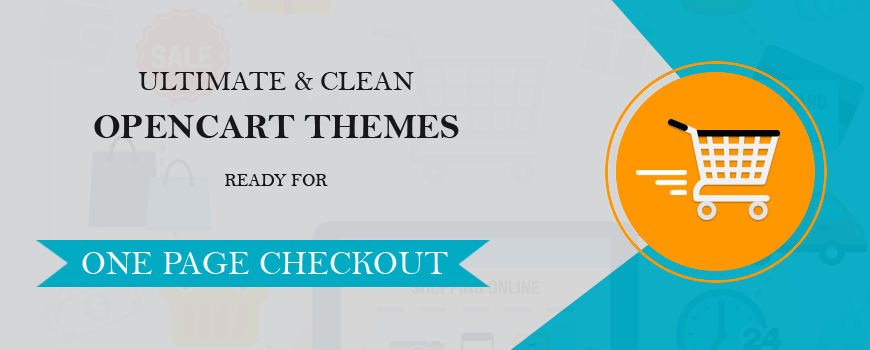 For those who are using OpenCart to build eCommerce sites, you may hear about One Page Checkout OpenCart Module. This is an extremely useful and convenient extension for any online store. It helps reduced checkout steps to only in one page. The use of the One Page Checkout module OpenCart will help you increase sales up to 70%.
To improve shopping experience by using our premium OpenCart themes, we would like to integrate One Page Checkout modules into our eCommerce OpenCart themes. Now, you can simplify the checkout process and makes it much easier and faster for customers to buy products at your store. Especially, you can save $19 for So OnePage Checkout module when purchasing our OpenCart themes. Besides, we also offer exciting promotion for some hot items, you can check and enjoy our sale.
1. Revo - Drap & Drop Multipurpose OpenCart Theme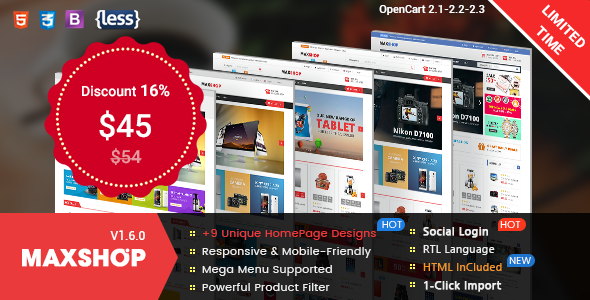 2. Maxshop - Store Responsive OpenCart 2.3 and 2.2 Theme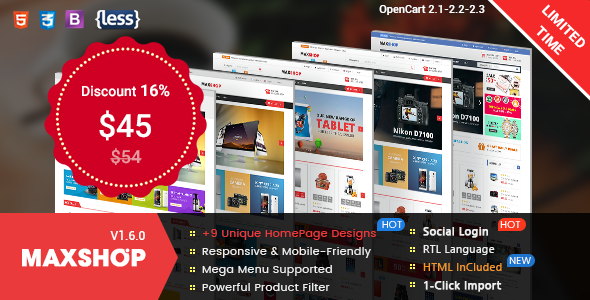 DEMO
MORE INFO
3. ShoppyStore - Responsive Multipurpose OpenCart 2.3 and 2.2 Theme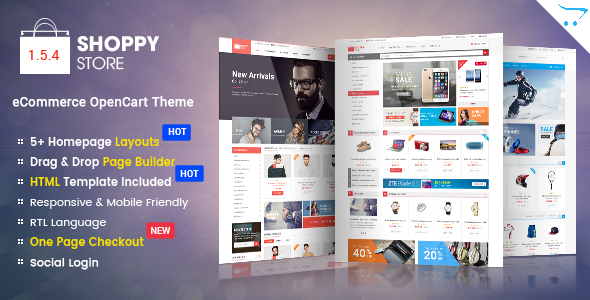 4. Market - Responsive Multipurpose OpenCart 2.3 and 2.1 Theme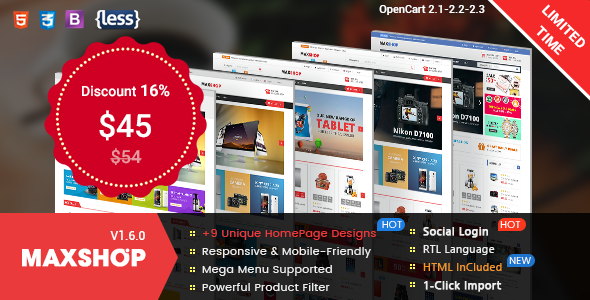 We are updating all our premium OpenCart Themes to support One Page Checkout module. Any new updates will be updated to this list. So, don't forget to subscribe and refresh this blog post for more news.
Hope this information is useful to you! Thanks for reading!