Best-selling OpenCart eCommerce Themes Upgraded to OpenCart 2.3 - 40% OFF Purchasing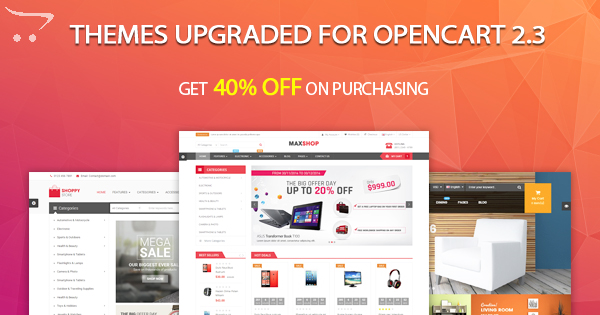 Hi Guys!
With great pleasure, we would like to inform you that we completed to upgrade the best-selling OpenCart themes to OpenCart 2.3 included: MaxShop, ShoppyStore, Market and Furnicom. These themes are highly customizable with powerful theme options and drag & drop page builder, you can get an eCommerce store in no time. They are worthy of your choice.
Now, let's take a look at these themes and pick up your ones here.
THEMES UPDATED TO OPENCART 2.3
1. Maxshop - Store Responsive OpenCart 2.3 and 2.2 Theme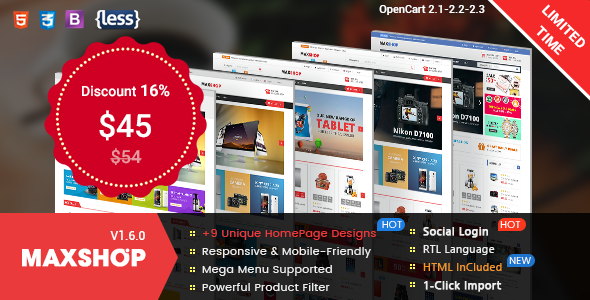 2. ShoppyStore - Responsive Multipurpose OpenCart 2.3 and 2.2 Theme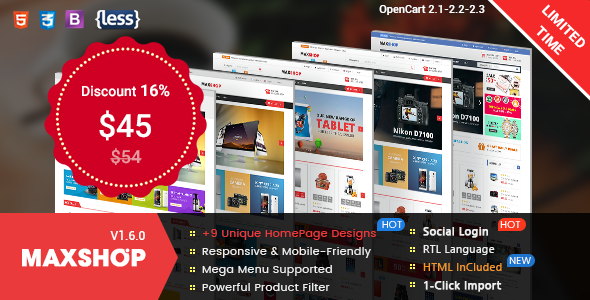 3. Market - Responsive Multipurpose OpenCart 2.3 and 2.1 Theme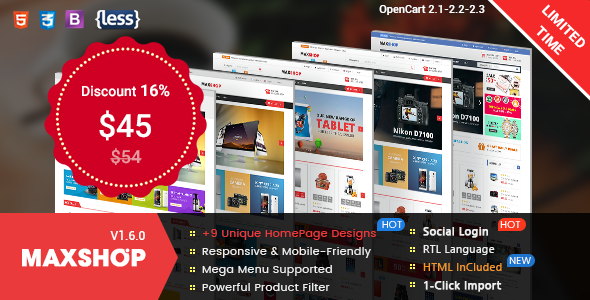 4. Furnicom - Responsive Furniture OpenCart 2.3 and 2.2 Theme
Especially, we're exciting to offers you 40% OFF for all these OpenCart 2.3 themes to celebrate our Lunar New Year - Year of the Rooster! You just need to pay $29 only instead of $48. This crazy offer is available from now till January, 31st. So, don't miss this great opportunity.
We are updating all our premium OpenCart Themes to OpenCart 2.3. Any new updates will be updated to this list. So, don't forget to subscribe and refresh this blog post for more news.
Hope this information is useful to you! Thanks for reading!