Latest OpenCart Version 2.3.0.2 - What's New?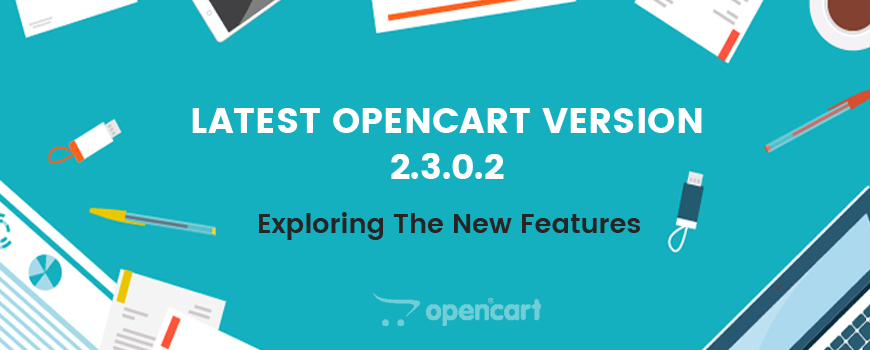 As you know, OpenCart is one of the most convenient and fastest way to build an eCommerce website in no time. The latest OpenCart version 2.3.0.2 rolled out on  1st August, with lot of amazing improvements.
The most exciting improvement in OpenCart 2.3.0.2 is the Exquisite Dashboard. When you click through the menus, you can see the differences. You can do more with it.
Latest OpenCart version 2.3.0.2 Dashboard:
Rearranging the Dashboard Elements
You can now edit, arrange and disable each of the sections in your Dashboard. For example, you can remove the World Map if you don't need it there.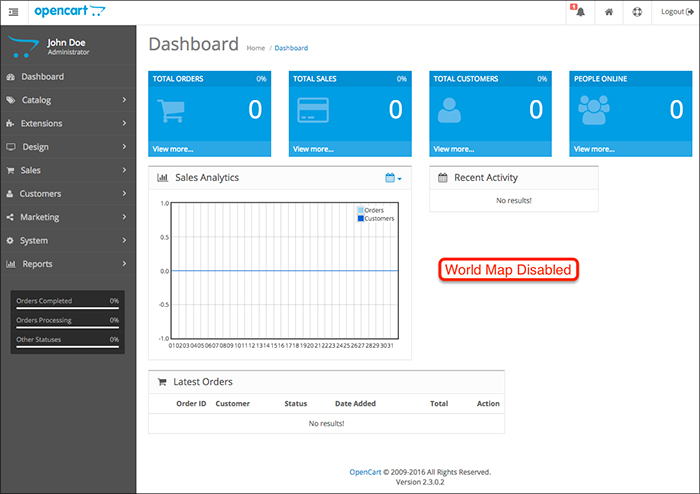 It also allows you to modify the width of each module in the Dashboard. You can control each section's size. Maybe you want your Sales Analytics section to be bigger than the World Map? It's now possible. Just do it in the Extension section.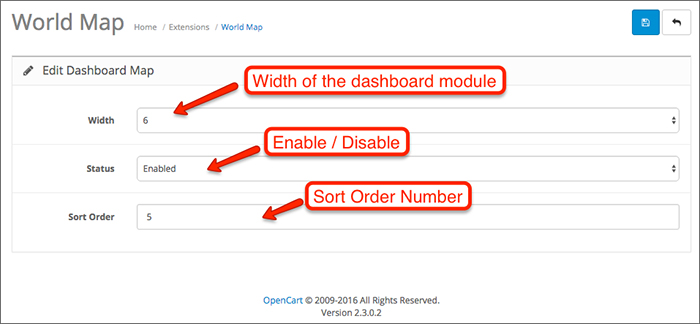 Extensions
In the latest OpenCart version 2.3.0.2, the Extensions section is shorter than the older version. Every menu that used to be found under Dashboard > Extensions are now in the dropdown menu in the Extension List.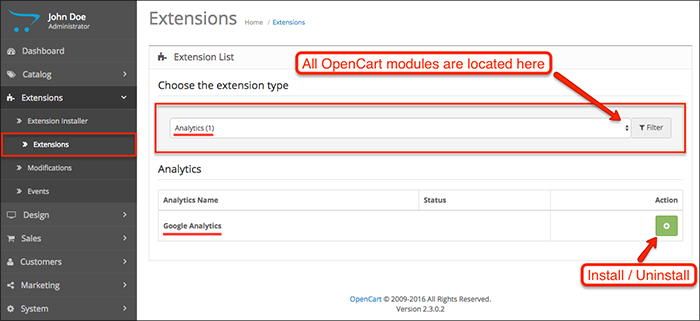 Selecting one of the extension types will open it in the field below the dropdown menu, where Google Analytics are displayed in the screenshot above.
The dropdown menu contains all the menus from the older Extensions layout.  You just need to click on one of the extension types.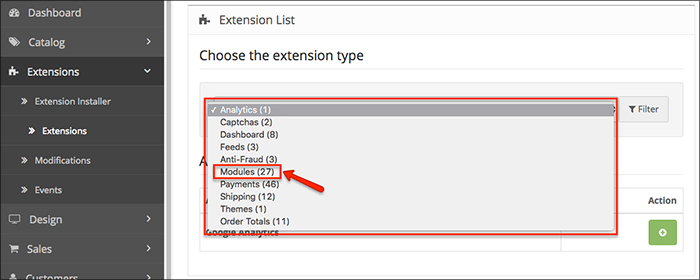 Events
Events are used by extensions to override the default functionality of your store. If you have issues you can disable or enable them.

Layouts
Another improvement in latest OpenCart version 2.3.0.2  is the Layout editing field. When you access the Layouts from Design > Layouts and select the layout you want to edit, you see a completely different arrangement of the fields.
Now, you can assign a module for each position in a much more intuitive way.
Reports
A new menu is added into the Reports section - Customer Searches. It allows store owners to track the keywords that customers have used to find the products on the website. The report also features the Found Products, Category, Customer, IP and Date Added.
The the latest OpenCart version 2.3.0.2 has made a significant improvement in the admin panel that allows the  OpenCart website owners to easier manage the online store. As an online store owner, it is really benefit when you update you site to OpenCart 2.3.0.2. Otherwise, you can choose the one from lots of professional OpenCart 2.3 themes to build your online store without much effort.
Download OpenCart 2.3.0.2