How to add new language in OpenCart 2.x system?
This is the first part of the language installation tutorial for Opencart 2.x
In this article you will find the step-by-step instructions for installing and setting default Frontend/Backend language in Opencart 2.x

1. Language installation
 Step 1: Download the language pack you need for your site. That language pack can be downloaded through the Extension DirectoryYou can use the Extension Filter for the Quick Search on the page. Make sure to choose the language extensions that are compatible with your existing template (in our case this is OpenCart 2.x)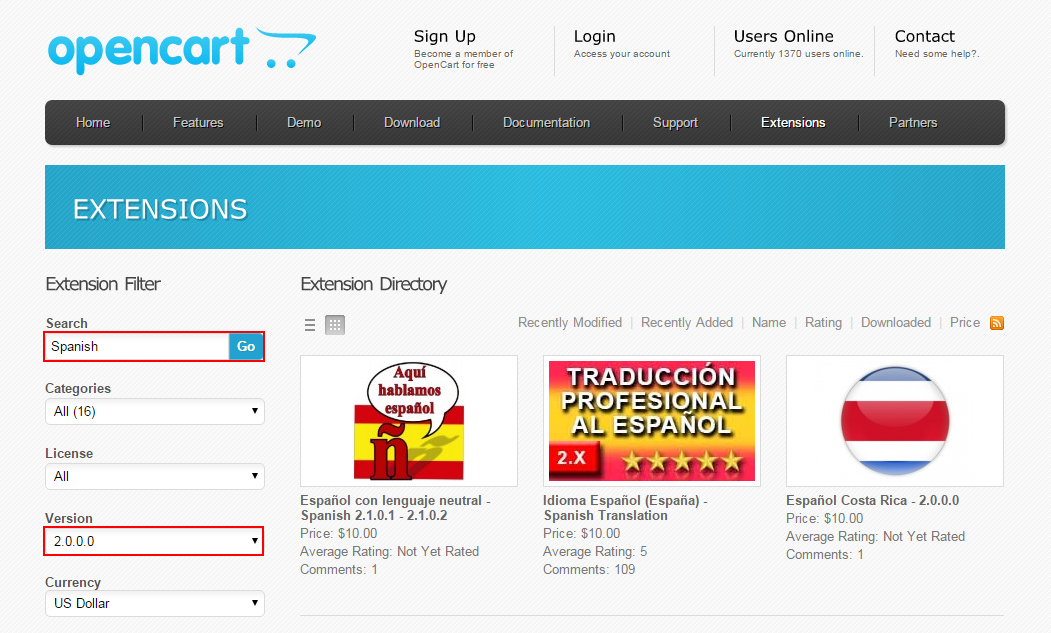 Step 2: Extract the archive file of the language pack you have downloaded into your PC.
Step 3: Upload the admin and catalog folders from the extracted language pack archive to the main OpenCart folder on your hosting account.
Step 4: Log into your OpenCart admin panel with your admin credentials, navigate to System => Localizations => Languages and click Add New button. Fill in the fields: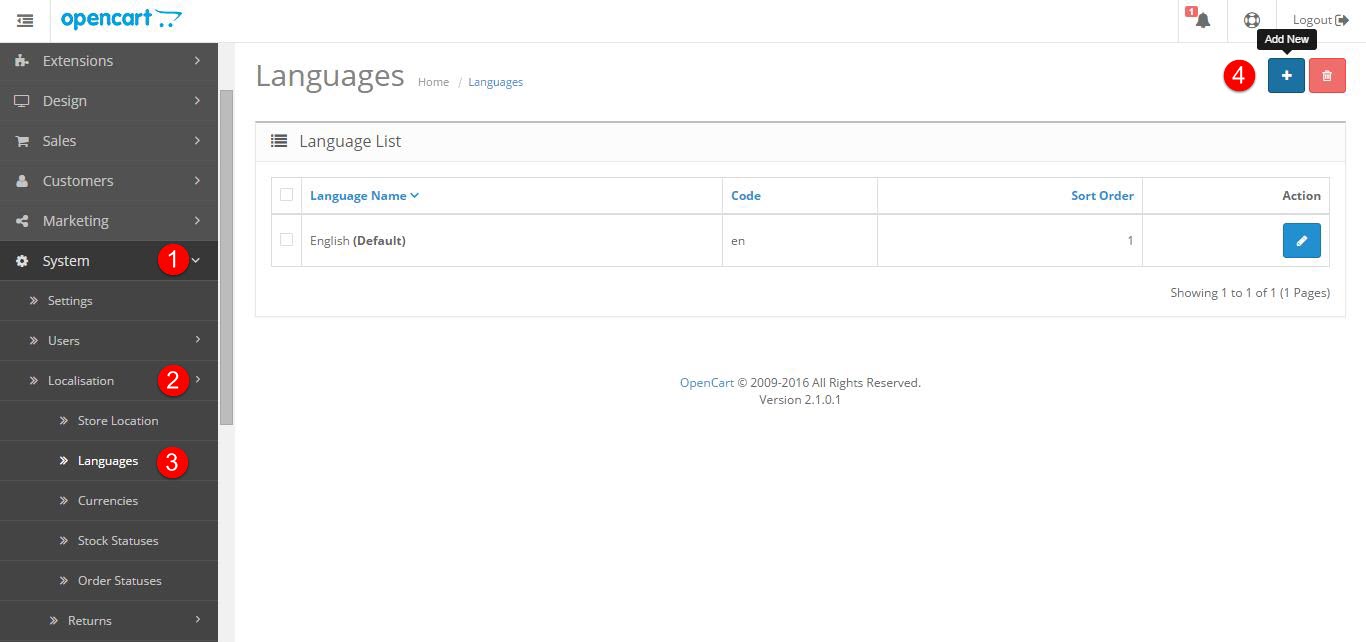 Step 5: In order to get all language pack info for filling the fields in System => Localizations => Languages => Add New, please check the Documentation tab on the language package download page or check the ReadMe text file included into the language pack archive you have downloaded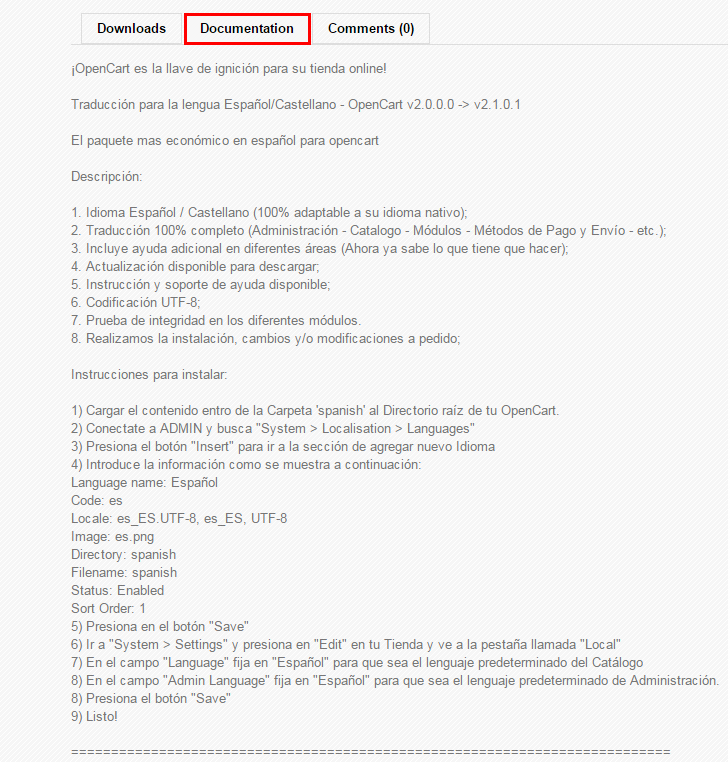 Step 6: Once the form is completed, click the Save button at the top right. The new language pack is now installed.
Step 7: To change the default language for your store front-end and back-end, navigate to System => Settings => Edit in your admin.
Step 8: Select the Local tab
The Language field is for the front-end default language.
The Administration Language is the administrator panel language (the back-end)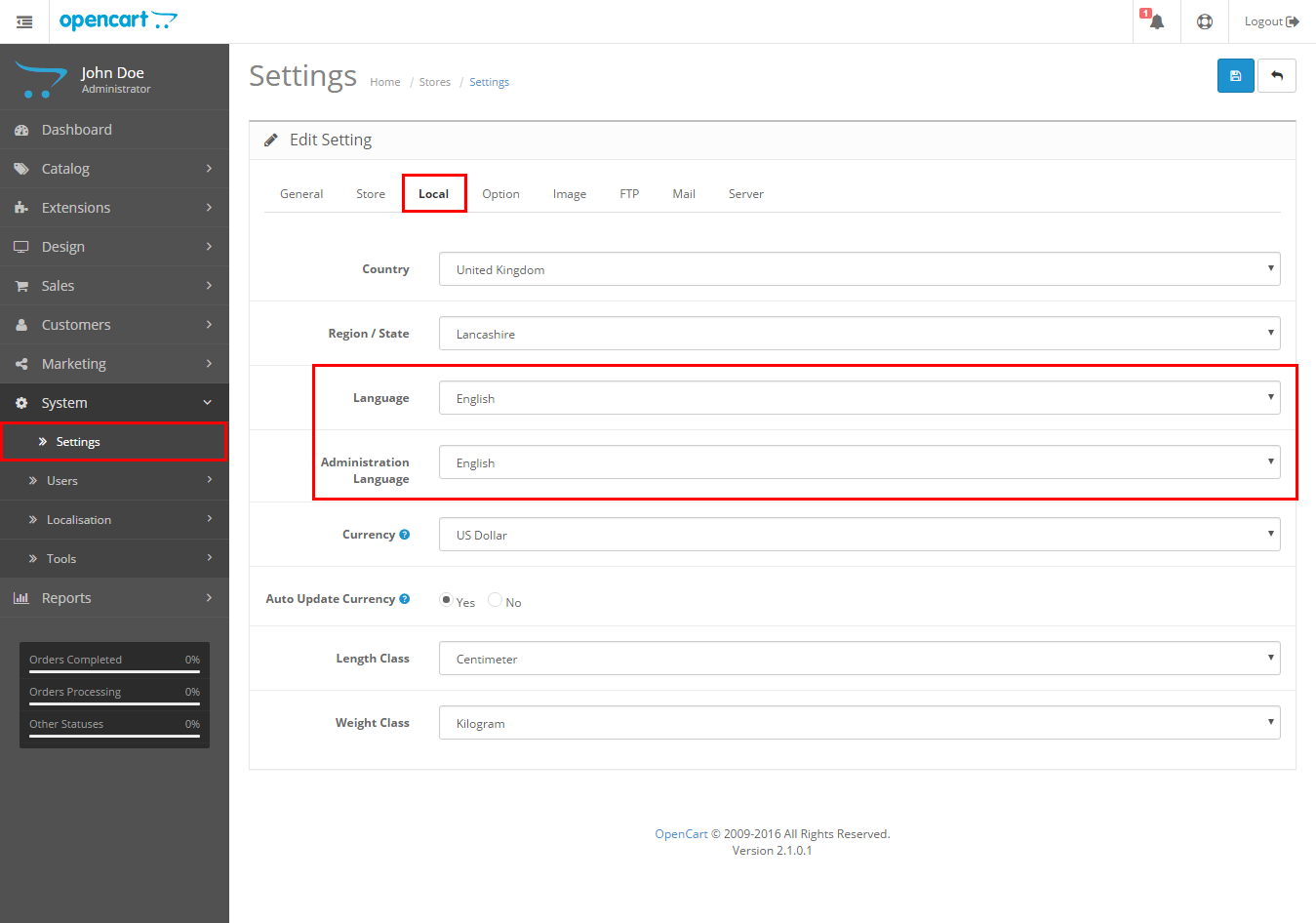 Step 9: Select the new language you have installed and click the Save button at the top right.
Hope this helps! If you want to translate your theme/extension to another language, please refer this guide to translate your OpenCart theme/extension.
2. Support
Thank you so much for purchasing this template.
Thanks so much!